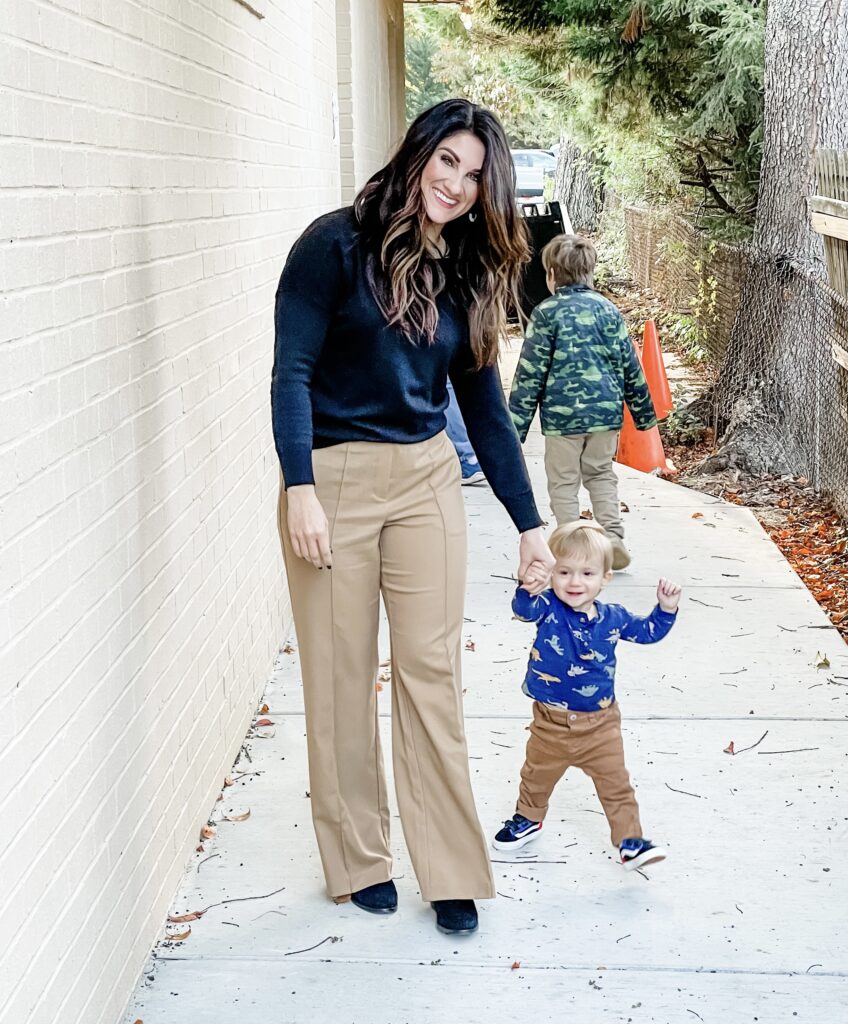 I'll hold your hand anytime & anywhere you reach up for me, sweet boy.
This is one of my favorite things in this "early-walking" season. He has the desire & the legs to walk but his confidence isn't quite ready to fully let go yet. My hand will be right there until he's found the courage that I know is in him.
When he wants to walk, he holds up his little hand with a thrilled grin, signaling he's ready for me to grab ahold & move together. He knows I'm always right there, happy to help him find steadiness. Honestly, it thrills my heart maybe more than it does his.
As he grows from toddler, to boy, to man, he may not hold my hand as much, but I pray he knows it's always the posture of my heart towards him. I'll be right there anytime he feels wobbly, with a hand up, a gentle pull forward, a voice of confidence in his life & his abilities.
And as he learns to trust my hand, I pray that he sees mine ever holding tightly to Jesus'. May he realize how trust worthy His Heavenly Father's hand is; that he knows deep in the core of his being that Jesus loves to take his hand & perfectly steady him, speak confident purpose over him, celebrate him, gently (& sometimes not so gently) lead him, & keep him from stumbling.
These days, my heart is in my hands. One hand is holding Samuel's, steadying him through his steps. The other is holding fast to the Father's as He steadies me in mine.
And simultaneously, I'm both mother & child, finding the rhythm of leading & being lead all at once.
"To him who is able to keep you from stumbling and to present you before his glorious presence without fault and with great joy – to the only God our savior be the glory…" Jude 1:24